Run a business that doesn't run you.
We've put together a catalog of resources to help get you there!
Here's the ultimate course on investing in Mobile Homes!
You will learn:
what to look for when inspecting a property
how to rehab for a rental or fix & flip
calculating value
financing
case studies
documents needed to start profiting with Mobile Homes.
By the end of this video course you'll be able to benefit from the huge return on investment mobile homes can have on your life!
Start Today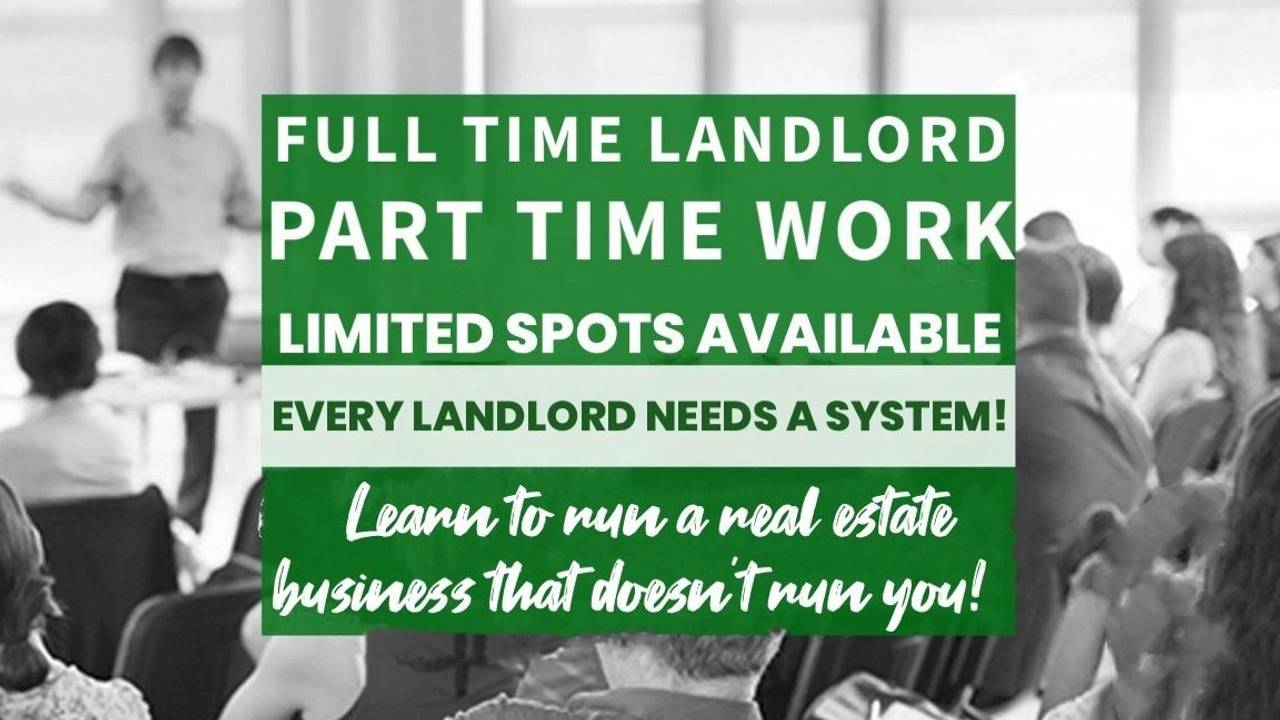 Are you a landlord? Do you have a system?
Short cut your processes with these time tested systems to get your time back!
Too many people become a landlord thinking it's a passive investment and end up with a full time job, or worse...
In trouble with Fair Housing.
After this video course you'll
be able to take immediate action to free yourself up while complying with fair housing.
It's your choice to manage your properties while on vacation or let your properties run your life!



Start Today
This walk through video course goes in-depth.
Giving you all the details of:
the purchase of this property,
what to look for in inspections,
why repairs are being made or not made in each part of the property.
This course will leave you with the confidence to start walking mobile homes yourself!
Start Today
Book
The best-selling book on investing in Mobile Homes!
In this book, Adrian shares his inspiring story of how he went from an evicted spaghetti wrestling party tenant to an expert in real estate investing.
He shares his mistakes and teaches you what not to do, so that you too can invest in Mobile Homes.


Purchase Today!
Audiobook
Adrian's best-selling book has gone digital!
Don't miss the pre-sale BONUS package for this soon-to-be-released audiobook.
Purchase for yourself or yourself and 10 friends for an opportunity to get a 1-on-1 call with Adrian!
Pre-Order Today!
Learn how to effectively market yourself and stand out in the market! We'll cover the essential topics of
building a strong brand,
being memorable,
using social media to reach your target audience,
leveraging the credibility of others,
and maintaining consistency in your marketing efforts.
By the end of the course, you'll have the knowledge and skills to establish a strong presence in the market and attract more leads and investors to your real estate investing business with free and low-cost marketing tactics.
Real estate investing is a long term game!
Peek into Adrian's real estate investing career. Notice how sometimes Adrian took a course to add tools to his tool belt; which were used years later. Do note, that Adrian grew at a pace that was comfortable for His lifestyle.
Peek Into Adrian's Real Estate Investing Path